Company Profile
Cope Construction Limited is a family owned and operated full service construction company that has been in operation since 1993. Having started with only three employees, Cope Construction has now grown to have nearly 300+ employees and carries out projects throughout Fiji Islands while based in Suva.
The corporate philosophy of Cope Construction has been based on honesty, transparency and delivery of high quality construction services to their customers by using first class materials to maintain lasting relationship with their customers.
Our Strengths
Skilled artisans and tradesmen on permanent payroll.
Strong relationship with industry suppliers.
Own warehouse complex for in-house fabrication works.
Our own trucks for timely delivery.
Full range of own construction equipment.
Cope Construction Limited has also successfully completed many large projects both commercial and residential. Please check our portfolio for further details.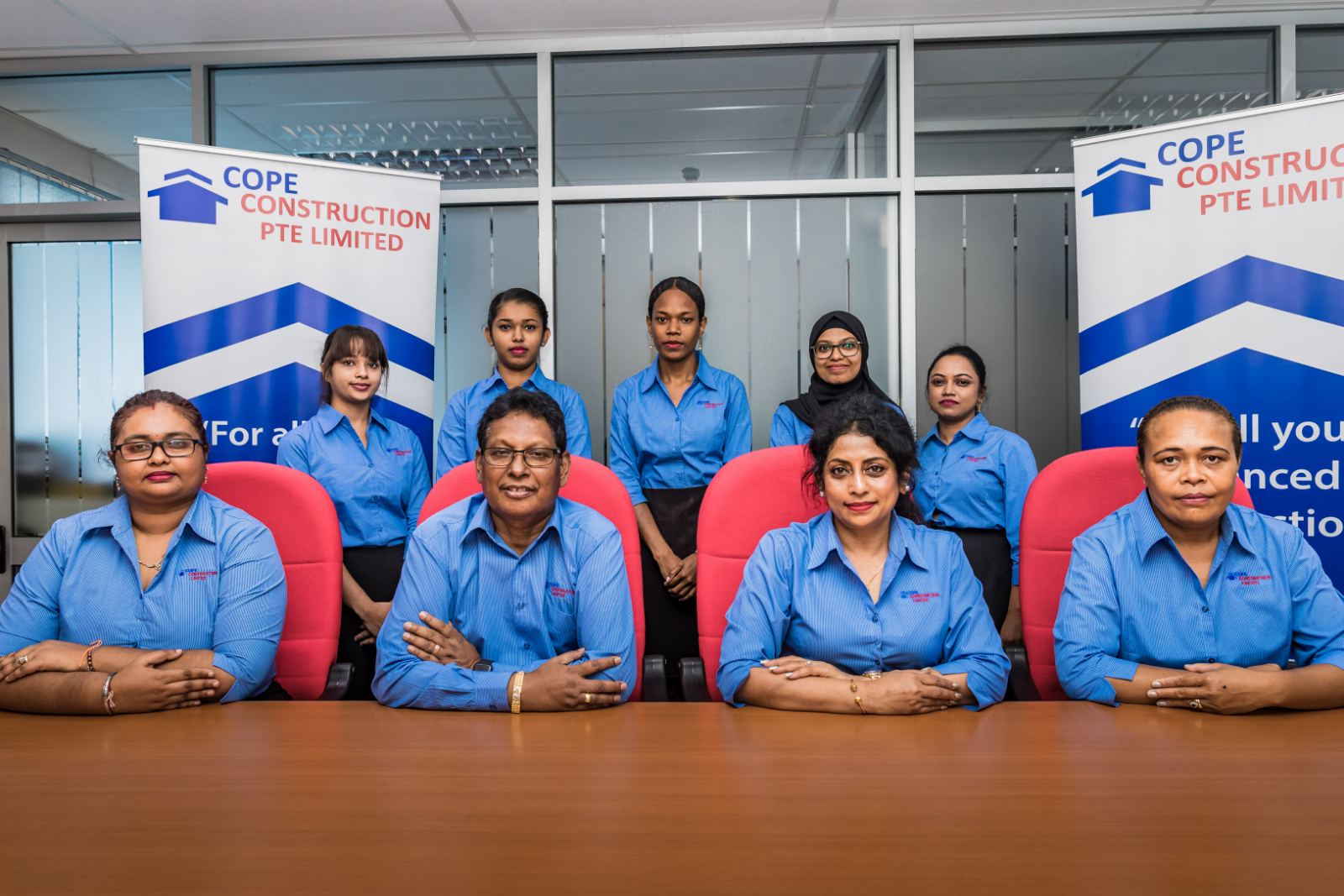 We Deliver
The company's portfolio comprises modern designs and concepts used in the delivery of high quality construction services to their customers while using local materials and local labour. The company prides itself in maintaining good relationships with architects, engineers and other authorities involved in the construction industry in Fiji. All Cope Construction projects are OHS compliant.
Why Us
Cope Construction Fiji Limited was the main contractor for the Japan- JICA Project. In the JICA Project, the company was responsible for the development and construction of the Government Pharmacy. All architectural work in this project was carried out in terms of designing, implementing, tiling and ceiling to Japanese standards, one of the best in the world.