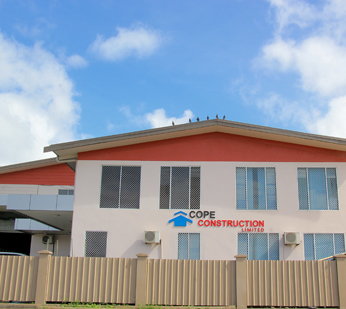 Bula, Welcome to COPE CONSTRUCTION
Cope Construction Limited is a family owned and operated full service construction company that has been in operation since 1993. Having started with only three employees, Cope Construction has now grown to have nearly 300+ employees and carries out projects throughout Fiji Islands while based in Suva.
Our Projects
The company's portfolio comprises modern designs and concepts used in the delivery of high quality construction services to their customers while using local materials and local labour. The company prides itself in maintaining good relationships with architects, engineers and other authorities involved in the construction industry in Fiji. All Cope Construction projects are OHS compliant.
Yes certainly...great job done...wherever they put the foundation and proudly taken up the job..May they prosper under God's blessings. -Priti Kumar

Great service...great people! -Kalpana Chandra

Cope Construction is a very brilliant company. God bless the family of cope construction. -Sanjeet Dass